Westerly Pentland Ketch for sale
Price:
£14600
Phone:
07711 924472
Alternate phone:
01424 892381
1976 bilge keels, reliable Ford 1.6 diesel engine, new Heat exchanger, good sails, roller reefing , radar with chart, fish-finder, AIS, VHS & other instruments. 7 berths in three cabins, centre cockpit, blue non-slip decks, galley, heads, new fresh water pump, easy single handed.
Definitely still for sale on:
15 November 2021
(The owner confirmed the item was still for sale on this date)
Located:
Eastbourne
View larger map
(not exact location)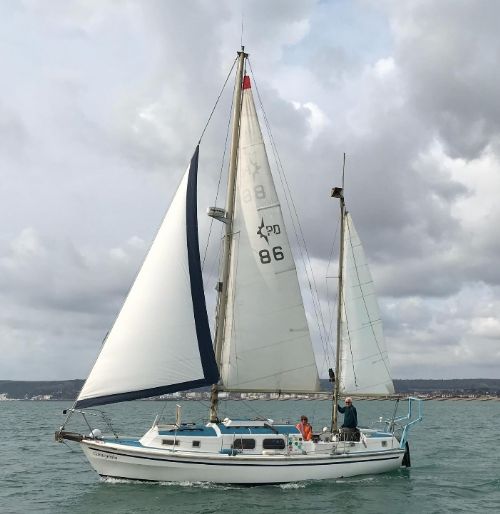 Changing your own adverts
If this is your advert, you may need to log in before you see links to change the details. If you have a password for the Y&Y forum, please log in (see box in top right).
Otherwise please see the email we sent you on 06 September 2021 entitled 'Y&Y classifieds...' for the links you need.
Resend email
Search classified adverts
Magazine appearance
This is an example of how adverts look in the magazine: